About Us
Nancy Hall | Chuck Adkins | Deb Jung | Lynda McClary

Nancy Hall, president of 501(c) Solutions, has long been a part of the nonprofit community in Maryland. In the late eighties she worked with a number of then-new groups to set up their financial and administrative systems. She is happy to report that many of these startups are still going strong. In addition, Nancy was a key staff member at the Maryland Association of Nonprofit Organizations for seventeen years, providing training and technical assistance to hundreds of nonprofits.
Nancy takes the best practices of high performing corporations and adapts them for use in the nonprofit sector. She is able to make complex business concepts easily understood by artists, social workers, and advocates that often head up nonprofit organizations. Nancy has trained thousands of nonprofit executives and board members on basic financial literacy not only in Maryland but across the country. A natural teacher and story teller, she is currently adjunct faculty at The Johns Hopkins University, the University of Maryland School of Social Work, and the University of Maryland Baltimore County where she teaches courses on nonprofit management and government and nonprofit finance.
Nancy is an expert in the legal structure of nonprofits and has assisted in the start-up of hundreds of organizations, merged many partners, and helped to close down organizations. She was one of the first women to receive an MBA from the Harvard Business School, which has prepared her for her current favorite pastime-running the lives of her three grown children.

Chuck began his nonprofit career because of a graduate class. While working on an MA in Applied Sociology at the University of Maryland, he needed another couple of credits and signed up for "Nonprofits and the Internal Environment." Chuck realized that the best place for him was behind the scenes and he found a home supporting those who deliver direct services on the front line. He began his career at the Maryland Association of Nonprofit Organizations where he held several positions, the final one being Finance and Human Service Manager. He is currently an associate at 501(c) Solutions. He provides out-sourced financial and human resource services to several nonprofit organizations as well as administrative coaching.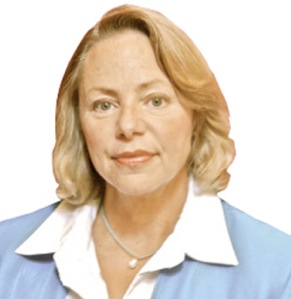 Deb is an attorney in private practice providing legal advice, training and consulting to nonprofit organizations and corporations throughout Maryland. Deb served as the general counsel of the Maryland Association of Nonprofit Organizations for 12 years. In that role, she provided legal advice to thousands of nonprofit organizations in Maryland, as well as to the Association, conducted trainings and produced various publications on numerous legal and employment topics critical to nonprofit organizations. After graduating from Duke University, Deb worked at two different nonprofits over a period of six years, primarily in the program and outreach areas. Deb then attended law school at the University of Maryland School of Law, and began her legal career at Whiteford, Taylor, and Preston, where she litigated cases on a variety of matters, from medical malpractice to environmental damage claims. Following her employment at Whiteford, Deb served as general counsel of a large, nonprofit educational organization, the Close Up Foundation, for five years. During that time, she concentrated much of her efforts in the employment area and management of the organization. She also served as the president of a small, nonprofit arts organization that she helped found. Deb has taught seminars on a range of topics, including: Employment Practices, Terminating Employees, The Family Medical Leave Act, Worker's Compensation and Americans With Disabilities Act, Sexual Harassment, Legal Interviewing and Hiring, Negotiating Event Contracts, Supervising Employees, How To Comply With the Sarbanes Oxley Act, as well as How To Start a Nonprofit, Bylaws and Board Governance, and Legal Requirements for Boards. She created a national model employee handbook, as well as a Supervisor's Manual and Employee Handbook designed for Maryland organizations, is a featured speaker on nationally broadcast webinars, and continues to advise nonprofit organizations and corporations daily on a variety of legal and management issues.

Lynda McClary is a respected development professional skilled at initiating and maintaining donor and volunteer relationships, soliciting major and annual gifts, running capital campaigns, and leading multiple major events. She has applied advanced communication skills in fields as diverse as education, arts, medicine, workforce employment and human services. Her many development and marketing roles have taken her from regional initiatives to national public presentations. Author of hundreds of donor letters, biographical sketches, promotional literature, programs, briefings and scripts, Lynda is equally comfortable with a pen or podium.